Thanks to everyone for coming out to my place this week! We had a good turnout for the last third of the season, and things are still far from locked. Besides, there's pinball to be played, and play it we did! As usual, scores are also posted on the new site as well as here. There should be enough data on the papa site so that most improved is accurate for everyone now (at least it matches what's in the excel sheet now), and you can go back and look at the data for the past few seasons. Starting next season, the papa site is going to be the only place we'll publish scores, and we're working on ways to get even more historical data on there.
High scores this week went to:

Which keeps John in the lead for the season, but Adam is catching up: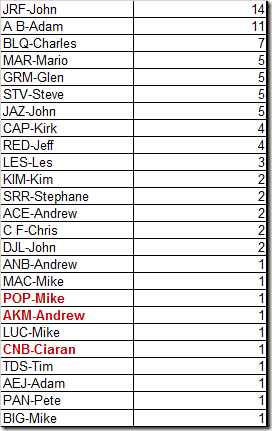 Despite not making it out this week, Stephane continues to lead the most improved race, but Luch isn't far behind: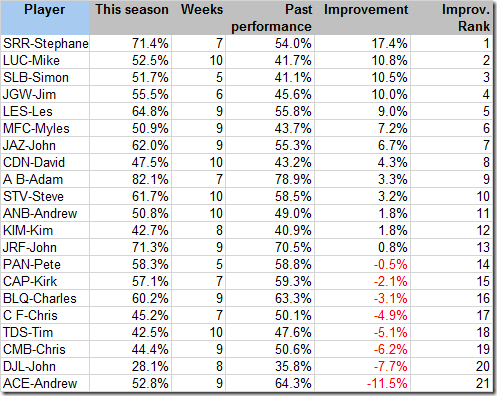 Here's the full scores for the week: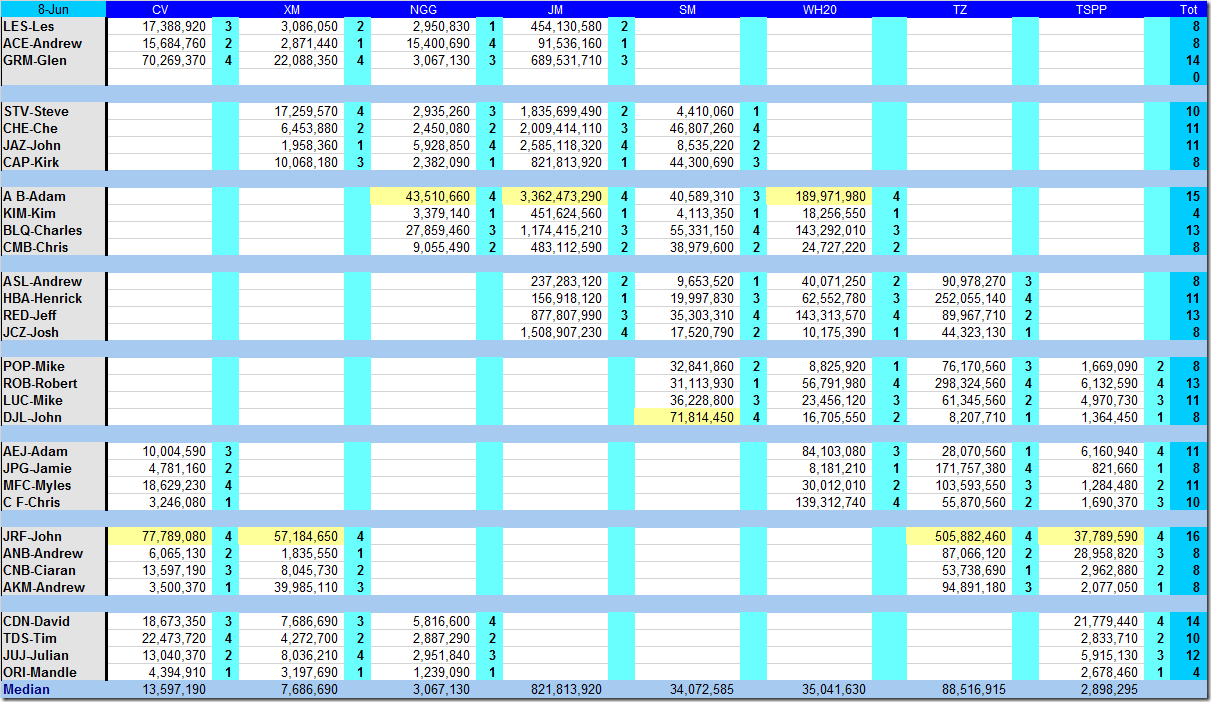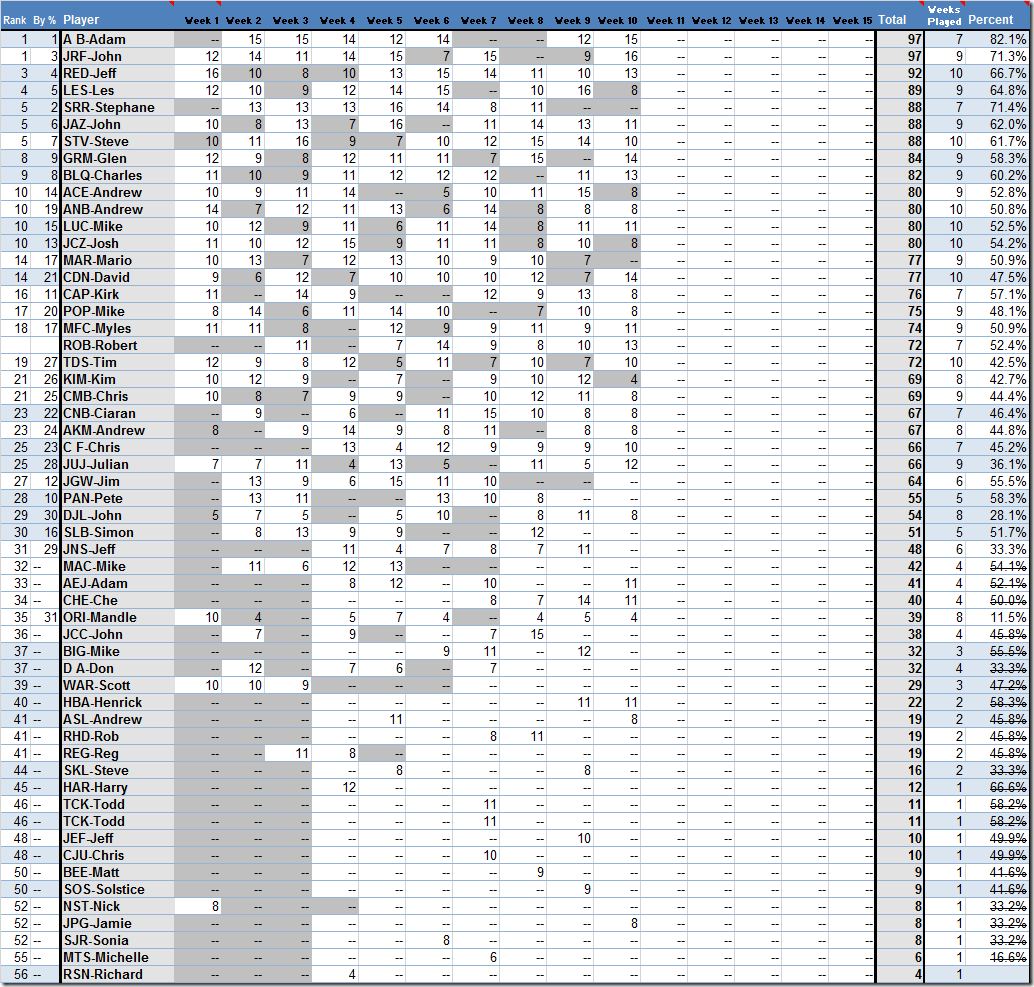 Next week we're out at Nick's place again-have a great week everyone!