Thanks to Kim for hosting everyone this week, and for sharing his huge collection of games with us. We had another strong turnout heading into the back half of the season with 33 players this week, including 2 more new members: Henrick and Solstice. Welcome to TOPL-hope to see you out for the remainder of the season. There's still more than enough time to get a valid percentage for the playoffs. Scores are also up on the new site if you want to compare.
High scores this week went to:

So Adam is catching up with John, but there's still a decent spread for the high scores for the season: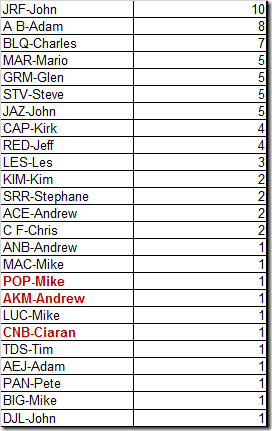 Stephane continues to dominate the most improved race: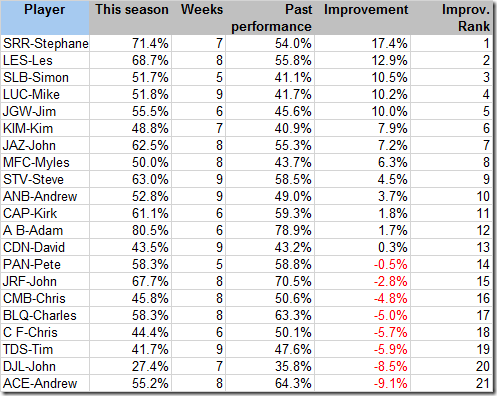 Here are the full scores for the week: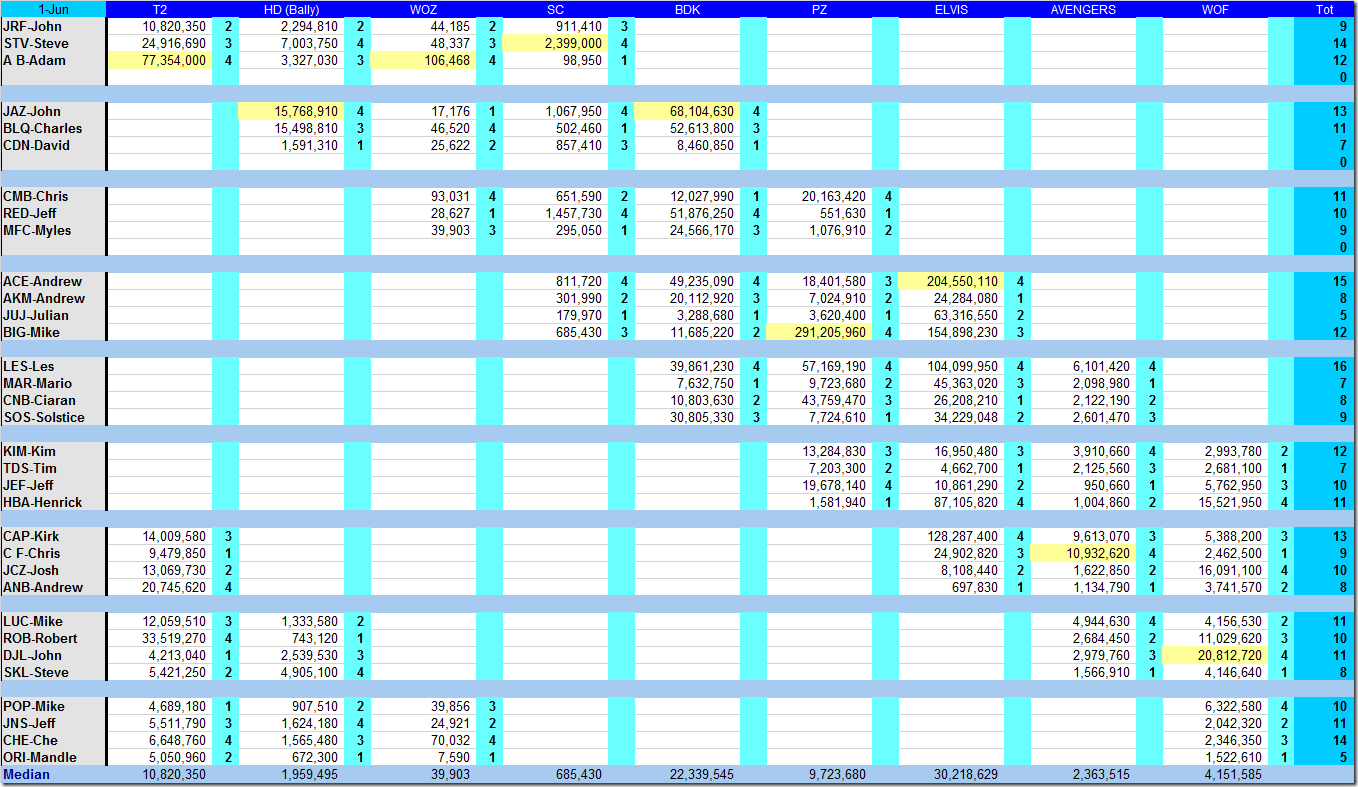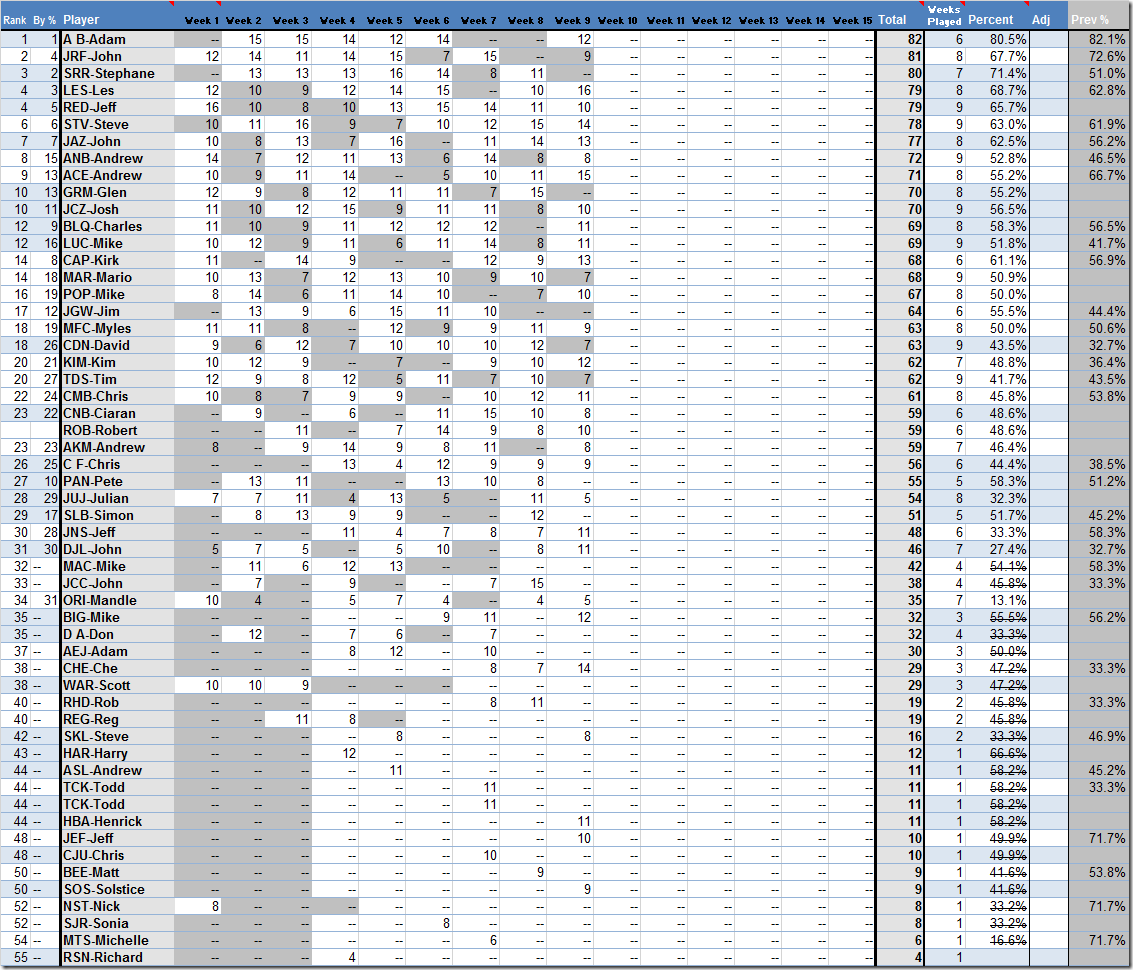 Next week we're at my place in Mississauga-have a great week!