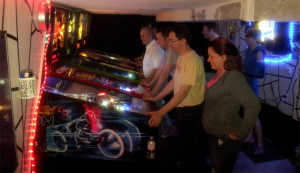 The Toronto Pinball League (ToPL) is an organization that brings together people who love to play pinball competitively. You don't have to be an expert to play with us, but pinball wizards are welcome! We are always looking for new players who are enthusiastic about the exciting game of pinball and can spare a Monday night.
Since 1996, the league has served pinball lovers of all stripes. Players can learn new tricks or just enjoy the fun of competing. Collectors get to talk shop and get answers to maintenance questions. Currently, the league is about half collectors and half players.
If you like playing pinball and live in the greater Toronto area, you are welcome to join us at one of our many locations. We play every Monday starting at 8:00 PM sharp. (We suggest you arrive earlier to warm up.) We can accommodate any number of players, so your friends are welcome as well!
If you don't think you have the skill to compete effectively, think again! Players of equal skill are grouped together, ensuring you a fairer chance at winning.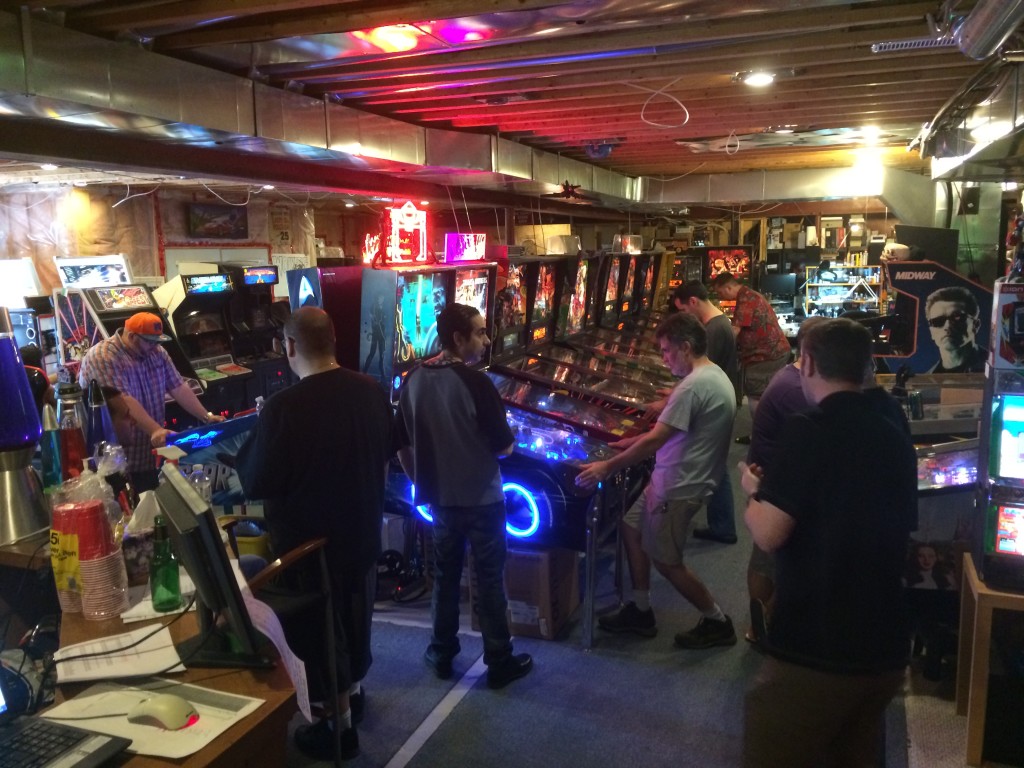 A full season of play lasts 15 weeks, and is followed by the playoffs—a day of pinball, food, and refreshments guaranteed to satisfy the pinball lover in you! League fees are $30/season, plus a $10 location fee to compensate our hosts who invest time, effort, and parts to keep machines in league-ready shape. All league money is reinvested in the prize pool and playoffs food/drink.
Prize pool? Yes, that's right—we compete for cash prizes and initials on the Grand Champion trophy at the end of each season. The more players we have, the larger the cash prizes.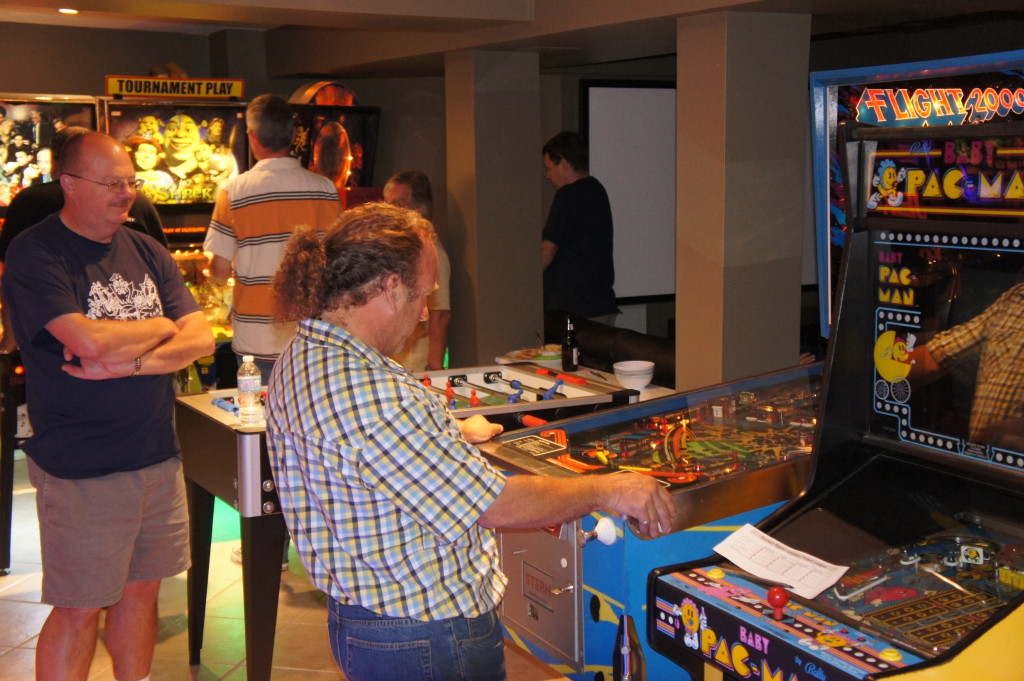 League nights are held at some commercial locations, but mostly at member's homes, where the machines are kept in top shape—a true joy to play. You'll have access to a wide variety of machines you would normally be unable to play. Do you need more reasons to join ToPL?