Thanks to Andrew for hosting again this week, and for sharing his games with the league. He has some great unique titles in his lineup, and it's always great to change things up and add new games into the rotation. Also, welcome to Reg, who made it out to his first TOPL night this week. Hopefully you manage to make it out again despite the drive!
High scores this week went to:

Which puts John in the lead, but it's still a long way to go before the end of the season.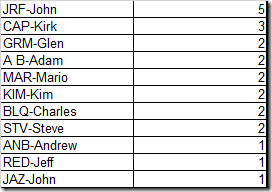 Here's the full scores for the week. Two more weeks and we can start to track most improved.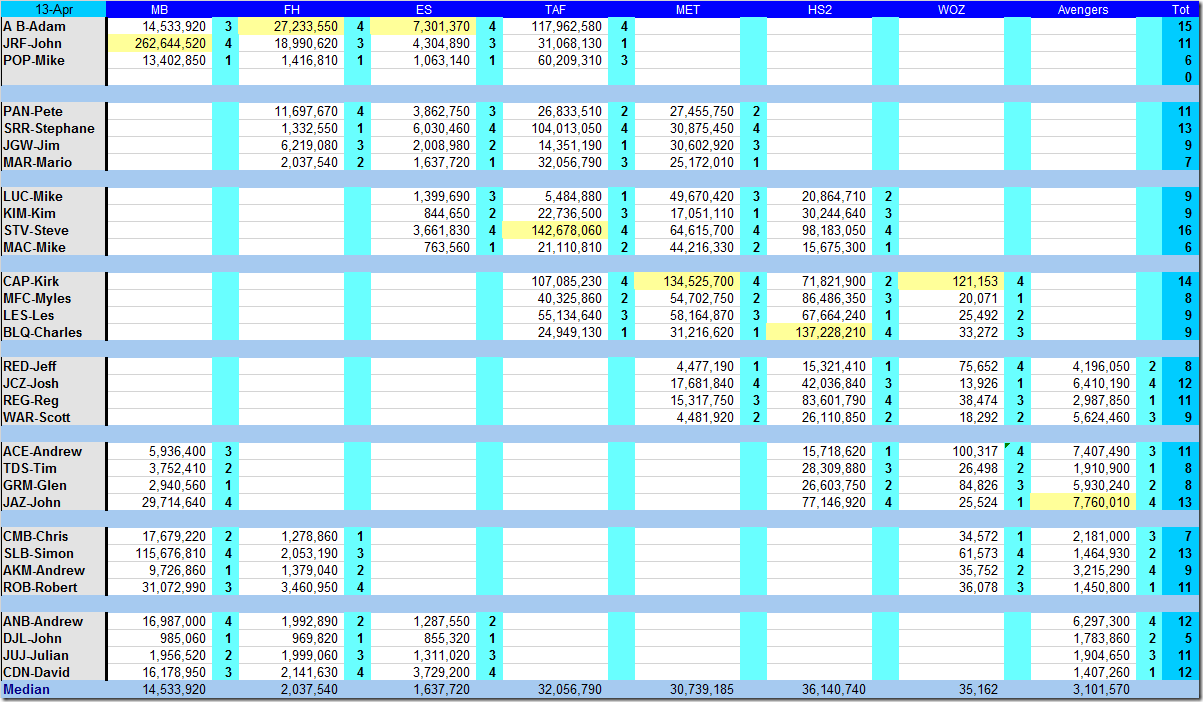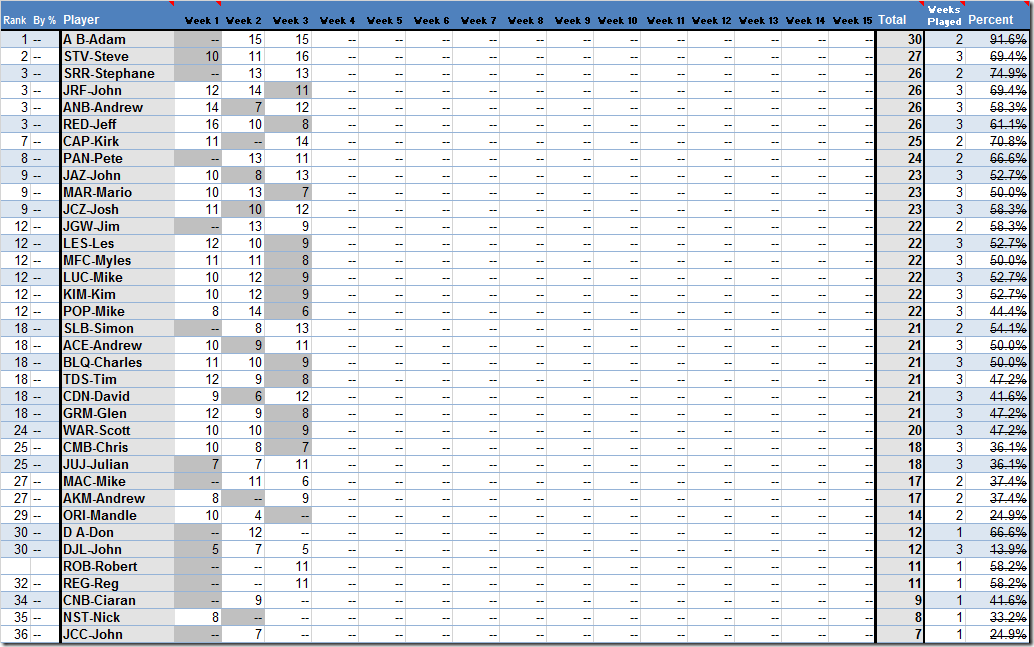 Next Monday we're at Nick's place in Georgetown-have a great week, and see you next week!