Thanks to everyone who made it out for the playoff tournament yesterday! This was the first time we'd run a match play tournament using the new matchplay.events, and so we appreciate everyone's understanding as we get accustomed to the new software. I think everyone will agree that having the current standings/matches available on other devices helps though. If you still want to go back and look at detailed round by round results, you can check them out here.
At the end of 20 rounds of play, these were the standings:

Because of the large number of players we ended up with, we decided to pay out prizes to the top 12 players as follows: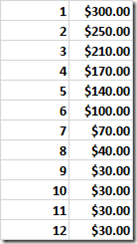 John, Les, and Steve had a tiebreaker for 4th place, which John won, meaning that Les and Steve played as 5th and 6th. Then Andrew, Brent, Dave, Kirk and Reg all needed to play a tiebreaker, with the top two scores joining Les and Steve in the 5-8 playoff, and Kirk and Dave came out ahead. Finally, there was a 6 way tie for 12th place, which meant yet another tiebreaker for the final cash prize. In the end, after all the tiebreakers, here's where the standings ended up for the top 13: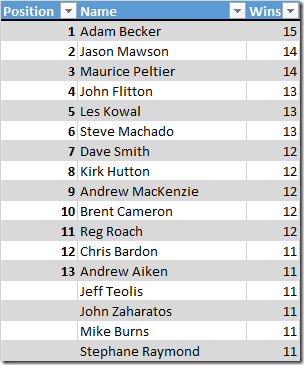 Which means that Andrew M, Brent, Reg, and Chris each took home a $30 prize. We then had a 4 game Pinburgh style playoff for each of the top 2 brackets:

One of these matches included this extremely close game on WOF: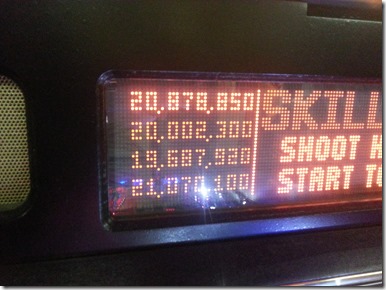 This, of course, meant that we needed two more tiebreakers, which saw Adam beating Maurice on JackBot, and Kirk beating Les on World Poker Tour. This brings the absolutely final standings for the tournament to:

Thanks to Jim for opening up his home to us to run the tournament, and congratulations to all the winners! Have a good week, and I'll see everyone next Monday (July 27), for the start of the next season of TOPL.