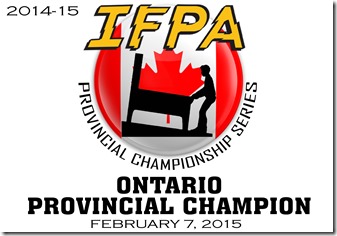 The second annual Ontario Provincial Championship will be taking place in Newmarkey, Ontario on Feb 7th 2015!
In conjunction with this event will be a 9 Hole Pingolf tournament!
This is an objective based tournament which each ball that you play counting as a stroke.
The player with the lowest stroke count at the end of the tournament will win the PCS Pingolf tournament!
Even though this is running in Conjunction with the Ontario PCS, you do not need to be qualified in the PCS in order to attend.
The Pingolf tournament will be the first opportunity to get some WPPR points for the 2015/2016 Ontario PCS!
There will be no limit on how many times you attempt to play in the tournament, but only your lowest total score will count.
Each attempt will be $10
Prizes will be paid out as follows:
1 – 50% of Prize Pool
2 – 25% of Prize Pool
3 – 15% of Prize Pool
4 – 10% of Prize Pool
Machines and objectives are still TBD, but will be published ahead of time.
The event will start at noon on Feb 7th and end 1 hour after the completion of the Ontario PCS.
For more details contact Adam Becker, or check out the facebook page for the event.