Remember how we said we were going to give away a pinball machine at the end of 2016? Well, the drawing was this weekend at playoffs, and the winner was Andy McNab: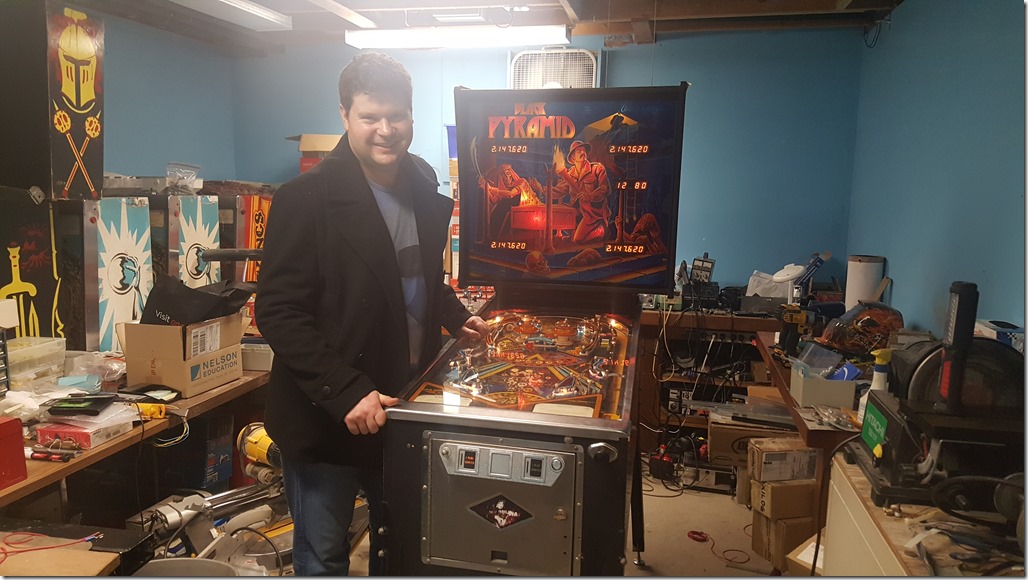 Congratulations to Andy-enjoy your new game!
We're already planning what to do for next year's draw. Remember that all you need to do to enter is to come out to league nights-every event gets you a draw into the end of the year prize pool.
Special thanks to Adam for finding the game and fixing it up to working condition.