Thus ends another season of the Toronto Pinball League!
Thanks as always to Jim for opening up his amazing collection of machines for the league to enjoy!
A small turn out for the final night, but not unexpected as most things are already firmed up before the final league night.
High scores this week went to:

Bringing the final totals for the season to: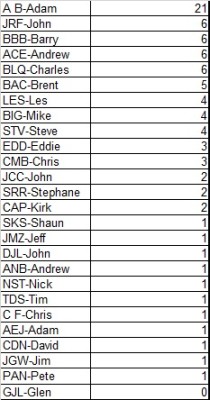 In the most improved race Congratulations to Tim Sanderson for being the Most Improved player for this TOPL Season!  Tim will get possession of the most improved trophy for the entirety of next season as well as a "Replay" for the next season!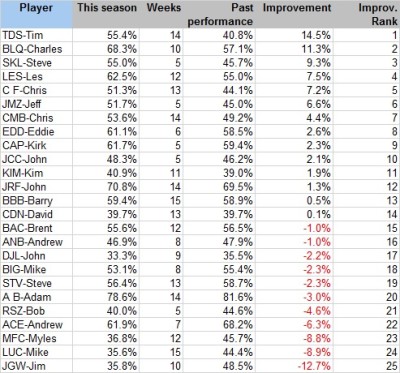 Here are the results from the final week and final standings: