Hey Everyone!
As Nick already posted, both him and I are up for Ultimate Stern Pinball fan with a chance to win a brand new Stern pinball machine.
So please take a moment and make sure you head on over to:
http://www.ultimatesternpinballfan.com/
and vote for me Adam Becker: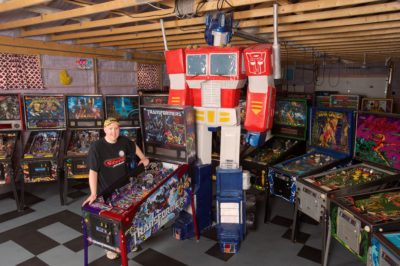 Also if you aren't going to vote for me, vote for Nick!  Or vote for us both!
Also my entry is a league effort!  Jim was gracious enough to let me borrow his Transformers machine for the shot and David Newman was the one who actually took the photo for me!  So thanks for Jim and Newman for the help in making this happen!
So do it for the League, Vote for me!   Or Nick 🙂
It's very much appreciated!