We've got a limited number of the white TOPL shirts available for sale for $10 each.  These are the ones with the big TOPL logo on the back: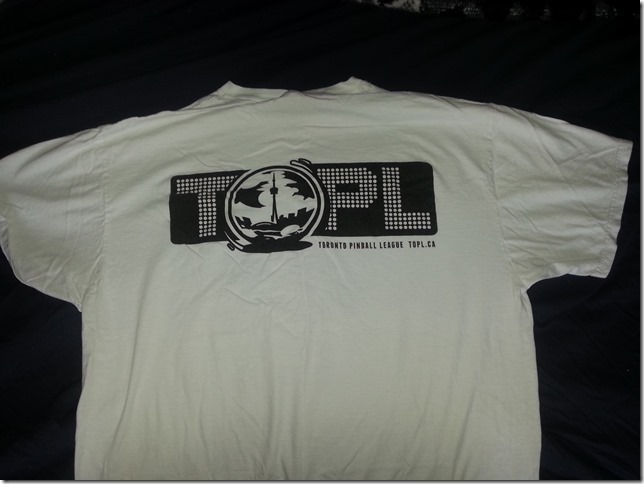 And the smaller logo on the front: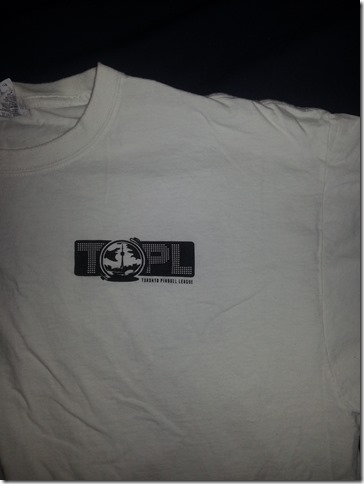 Talk to Luch at any league night if you want to buy one.  Sizes XL, XXL and XXXL available.