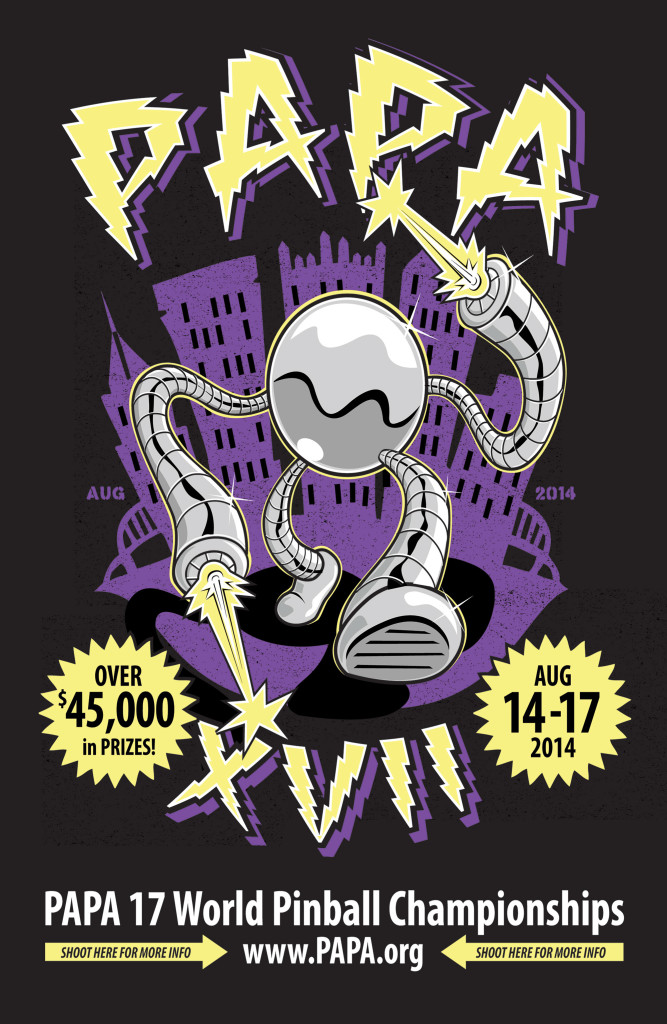 The PAPA 17 World Pinball Championship was held this past weekend in Pittsburgh. Some of our ToPL members who were there went all the way to the finals of their division:
Adam Becker (A Division finals) – finished 21st, 66 Classics I, 94th Classics III.
Jack Tadman (B Division finals) – finished 10th, 64th Classics III.
Eddie D'Orazio (C Division finals) – finished 11th, 70th Classic I, 62nd Classics III.
John Flitton (Classics III) – Finished 17th, 26th A Division
Results for other ToPL Members (if any are missing please reply to this post and we'll add them):
David Smith – 38th B Division, 64th Classics III
Les Kowal – 41st B Division, 47th Classics I, 9th Classics II, 98th Classics III
Stephane Raymond – 26th C Division, 69th Classics III
Pete Nicholls – 57th C Division, 24th Seniors, 75th Classics III
Simon Brown – 75th C Division, 73rd Classics III
Ann Nicholls – 128th C Division, 129th Classics III
Hilary Hawoth – 140th C Division, 128th Classics III
James DeVuono – 94th Classics II, 87th Classics III
Congratulations to everyone for making us proud!