Thanks again to Luch for the pinball, pizza, and hospitality last night! We had a good turnout this week with 31 players, and we put the new games Luch brought in through their paces. Scores are also available on the new site, which we're continuing to run in parallel for the rest of the season. The intent is to switch over full time next season.
This week was also the first of our Mystery Score Challenges. The player whose score ended in the digits closest to the mystery score (above or below) would win a TOPL T-Shirt. The sealed envelope contained 5 numbers:13847: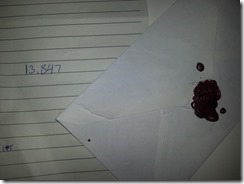 Which means that Jeff T (RED) came within 303 points of the mystery score to win: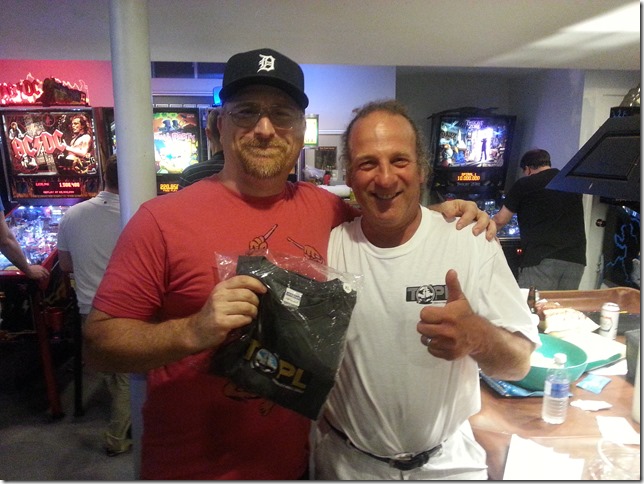 We still have more shirts to give away, so we'll be doing another one soon-we'll announce it at least a couple of weeks in advance on the website.